Translating…
Stefanos Tsitsipas laid out some interesting thoughts at one of his press conferences during the Dubai Open. He talked about the struggles of having his family around at all times and being well-involved in his career. Novak Djokovic gave us his thoughts on the matter as well.
Tsitsipas had a good couple of weeks at the Marseille Open and Dubai Open in February. While he did win the Open 13 title in Marseille, he had to settle for a runners-up medal in Dubai. Djokovic made short work of the Greek youngster as he strolled to a 6-3, 6-4 victory.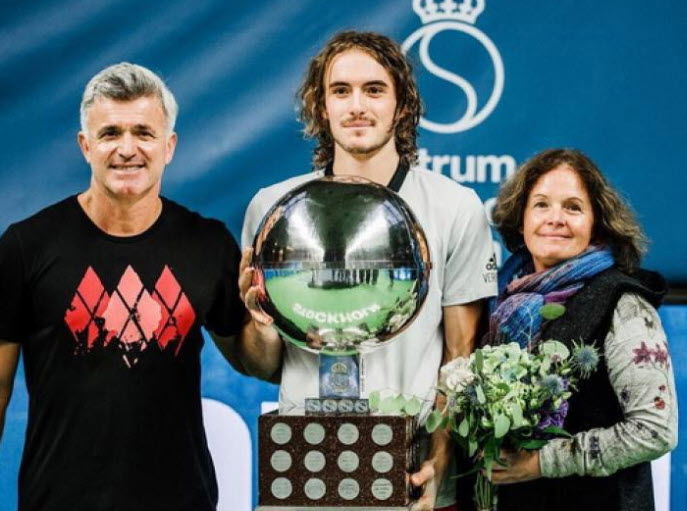 Stefanos is coached by his father, Apostolos Tsitsipas. As you can imagine, it isn't always easy to balance that relationship between a coach and a player. Add to that the fact that the coach is also the father, and the relationship becomes even more intricate.
Earlier in the event, Tsitsipas had talked about his parents and how it can be difficult to have them around and involved in his career. He talked about the stress that comes along with having his father as his coach, among other things.
"I understand Stefanos"- Novak Djokovic
Novak Djokovic was asked about his take on the matter. As always, the Serb had some wise words for us.
Firstly he talked about achieving success at a young age.
"It's very subjective and very individual. I understand Stefanos. I haven't heard him speak about that or read that. But you go through the process of self-realization and learning, maturing, then understanding what's good for you in life, in your career."
Novak then proceeded to talk about family and career and how the two can grow. But he also respected Tsitsipas' opinion on the matter, explaining it is different for every individual.
"Look, family and decision making, I'm not going to get involved in that. We all have individual cases that are different. It's really hard to say. It just depends on the circumstances in life. Depends on what you feel is best. Of course, parents, family members, the closest people in your life that have been there since day one are your greatest support. They want the best for you."
He also had some nice words for Stefanos' parents.
"I know both of his parents. They're nice people. They really care about him being the best tennis player he can be and also the best person he can be. I think they're doing a very good job."
Tsitsipas may have his doubts, at times, about his family being so involved, but it has worked very well for him until now.